The Yellow Kitty Bilingual Preschool, with 3 campuses in Hochiminh City, showed the crew of Vietnam Television to one of their campuses on a sunny morning in April 2018.
The school has invested not only in modern facilities, clean and airy classrooms, spacious playgrounds and in their formally trained, responsible and caring teachers, but also in a multitude of channels of communication between the school and families of their children. In the words of Ms Minh, the school principal, "through the channels of communication, I look forward to receiving feedback from parents, to further improve the school in order to bring the best for our children."
KidsOnline was selected by Yellow Kitty to be the main channel of communication between Ms Minh, her teachers and the parents of over 350 children attending Yellow Kitty Preschool. The colorful, friendly and easy to use app matches Yellow Kitty Preschool's philosophy to provide a thoughtful educational environment where children "develop cognitive and learning skills; emotion and life skills and get prepared to study well later".
Watch Yellow Kitty teachers and parents use KidsOnline app to maximize two-way interactions between school and families in VTV9 report.
Related news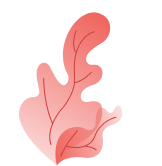 Sign up for
kindergarten demo KidsOnline