Nestled in a burgeoning new residential area in Hanoi, Jello Academy (https://jelloacademy.com/) is the city's pioneer to embrace STEM+ARTs  educational approach. With small class size, well-trained staffs and competent early childhood development teachers, Jello Academy provides modern international standard classrooms, indoor & outdoor play areas and proper restrooms to their children. The school's environmentally friendly architecture style is designed to fit with and facilitate the STEM+Arts-driven curriculum.
True to the spirit of making Jello Academy the extended home of a child and his/her family, right from its opening day in 2017, Jello Academy makes use of KidsOnline to communicate with parents and other family members about their child's day at Jello Academy on KidsOnline's secure, members-only platform.
More importantly, with constant sharing of STEM+Arts learning materials from Jello Academy to parents and regular feedback by teachers about the progress of each child sent to parent's KidsOnline accounts, parents now can actively participate in helping their child enjoy and make the best of the STEM+Arts learning environment provided by the kindergarten.
The story of Jello Academy and their experience launching a STEM+Arts learning program for 3-5 years old children in Vietnam was recently featured by the Vietnamese national TV channel VTC:
More information on Jello Academy and the STEM+Arts curriculum for kindergarten can be found here.
Related news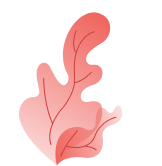 Sign up for
kindergarten demo KidsOnline