Erahouse is a chain of educational farms, first founded in 2010 by Ms. Dang Luu Hoa, a professor from the Vietnam National Agriculture Academy, with the mission to generate bigger value from agricultural activities, while creating innovative environment for children in and around Hanoi to get exposure to real nature via agri-tourism activities.
Built on the success of Erahouse farms among young children and parents, the company founded by Professor Hoa built Eraschool kindergarten, with 2 campuses in Hanoi, to carry over the "immersion in nature" learning philosophy to kindergartens. Eraschool is a special space, where children can immerse themselves in nature, develop a green mindset to care for and conserve nature in the future.
KidsOnline is proud and privileged to be selected by Erahouse for kindergarten management and teacher-parent communication. KidsOnline helps parents to become part of the learning and nurturing ecosystem at Eraschool and makes the kindergarten even more environmentally-friendly, as administrators get rid of paper-based reports that require extensive printing. Going green by adopting app-based systems like KidsOnline, that's how the true Erahouse spirit continues on.
Related news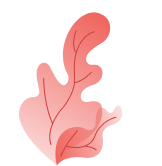 Sign up for
kindergarten demo KidsOnline