KidsOnline, partners Umbalena and the UNICEF-sponsored XR project are running a campaign to promote #Vietnamese Family Day June 28th; specifically, to promote initiatives for parents, especially fathers to spend quality time with their children every day, especially during stay-at-home periods due to COVID-19.

The idea is simple: each day, parents would capture 01 activity with their children: reading stories together, watering the plants together, among others (min 01 picture for each activity). Parents then post these photos/videos on the Group "Happy Time with my Dad" with the hashtag #Mainayconkebanghe #(Name of the preschool your child attends), to qualify for cash and other prizes.
KidsOnline will present each parent who submits a valid post (min 06 photos for 06 activities) during the challenge period will receive a personalized gift of "Happy Memories Photo Frame" – see more on KidsOnline YouTube Channel. The deadline of submission has been extended to July 12th, 2021.
Make your 2021 summer time memorable by winning such a Happy Memories photo frame from KidsOnline!
Related news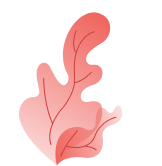 Sign up for demo