In Vietnam, it has been almost 2 months since young children have to stay at home due to prolonged  kindergarten closure associated with Covid-19. Keeping children active and fit, physically and mentally over long stay-at-home period has been one of the top priorities for parents, educators, healthcare professionals these days. 
KidsOnline and partner organizations have been quick to organize online activities to contribute to alleviating this problem. Quick updates from us from last 2 weeks:
A365 Vietnam

and

KidsOnline

hosted a

live stream

 with Dr Nguyen Thu Anh, Director of Woolcock Institute Vietnam and Dr Dang Hung Minh, Vice Director of Respiratory Department of

Bach Mai Hospital

. Dr. Thu Anh then shared Vietnam Lung Hospital's

Guide

for Proper Eating, Breathing and Exercising during covid-19, which was then widely reshared by kindergartens and parents.
Since 6

th

March till 31

st

March, 2020 KidsOnline and MC Ninh Quang Truong of VTV have been running a series of 1-2 easy

games

  every day for parents to play at home with bored kids, with very high level of engagement on Facebook (~ 25,000-30,000 views per video). Kindergartens have actively re-shared these clips to their network.
Popular educational apps for young children, including

Monkey Junior

  (English-learning app for preschoolers) and

Kids Up

(Montessori-themed early-childhood education app) cut their prices to at least 50%, to allow more parents to download and play with their children. KidsOnline helps

promote

 them on the KidsOnline platform and social media. 
KidsOnline team is always here to do our best (leveraging our young team's limitless creativity and resourcefulness) to be of help, deliver relevant messages and keep up good mood for the community of young children, parents of young children and early childhood educators, as much as we can. 
Related news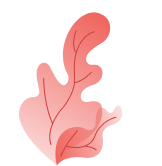 Sign up for
kindergarten demo KidsOnline