When your phone rings and the number of the caller identified is your child's school, most parents' hearts will skip a beat.
Thankfully, the majority of the calls mums and dads get from teachers are all fairly routine, mundane issues.
Worse case most of the time is maybe your child has slipped in the playground. Grazed a knee perhaps, or suffered a bump on the head.
Nothing that can't be fixed with an Elastoplast or a little TLC.
Last week cells phones belonging to parents of children at one kindergarten in the northern province of Bắc Ninh would have been buzzing like crazy.
These calls were not coming from the school, but other, anxious parents.
Rumours of problems with food at the school had spread like, well, like a contagious disease.
Photographs of contaminated meat were being passed around, and parents had reason to be concerned.
One child confirmed ill, then another. Then another and another. And another.
The numbers kept rising. Five children sick, the 10. Then 30, 100, 150. Before too long around 200 children were being treated in hospital allegedly suffering from tapeworm after eating bad meat.
Although that's what happened a week ago, in reality the story first reared its ugly head sometime last month.
In this day and age very few things remain a secret and images started appearing on social media sites of contaminated meat at our children's schools.
This obviously triggered a nationwide reaction, as parents became concerned about kitchen conditions.
But let's be realistic here. This is nothing new.
A quick Google search using the phrase "food poisoning and school meals" will bring up an alarming amount of results.
"Primary students in Thái Nguyên hospitalised after drinking milk distributed at school."
"Primary students in Long An hospitalised after school lunch."
"Water samples from Hà Nội schools positive with Pseudomonas aeruginosa (the bacteria that causes disease in plants, animals and humans)."
"Food poisoning of Ninh Bình school cause by Staphylococcus aureus (the bacteria that causes different illnesses including skin infections and even life-threatening diseases)."
"Tainted meat found in school lunch in Hà Giang."
"Moldy rice cooked for school in Bà Rịa-Vũng Tàu."
The list goes on, and my advice would be only those with a particularly strong stomach should do a similar search for images. The amount of rotten meat photographs is enough to put anyone off their dinner.
According to the National Institute of Nutrition, there are some 4,000 schools nationwide providing lunches to students. Each day, parents with children studying at those schools must be worried sick about what exactly their children are eating.
Children are the future of the country. They need to be developed both mentally and physically.
Even the Government has a project in place to improve the stature and physicality of Vietnamese people with focus on nutrition for children to help them develop better. Putting unsafe food on the menu is a recipe for disaster.
But who is responsible for such a crime?
Of course, the implementation of food safety and hygiene in schools must go through many procedures, with many food quality checks made before it ends up on the plate.
All of these department carry the weight on their shoulders but if we take into account specific responsibilities, the school itself must be directly responsible for food safety and hygiene.
It is necessary to assign responsibilities and strict constraints on the quality of school meals to the school principals.
At the same time, there must be sanctions for the food suppliers who deliberately sell unsafe food into schools.
The 2017 amended Penal Code, which took effect from January 1, 2018, has mandated that anyone who practises food processing, supply and sale with notice that food is not qualified the technical standards, food safety regulations and causes serious poisoning will be fined from VNĐ50 million to VNĐ200 million or imprisoned for 1 to 5 years. For more serious impacts on people's health, the fine may be up to 20 years in prison.
However violations are often just dealt with by a slap on the wrist in the form of sanctions and fines, not way enough to deter offenders.
Those businesses caught supply poor quality food to schools must be named and shamed with any existing contracts they may have ripped up and thrown in the bin.
And responsibility must also lie with the authorities who are quick to shout out loud how inspections will be carried out and management tightened following an outbreak, but actions speak a lot louder than words.
Don't just talk, act, and make sure such incidents are never repeated.
School should be a happy place. A place for children to learn, develop and grow. But if that growth is being stunted by cutting corners when it comes to food hygiene, it will leave a bad taste in people's mouths that will never go away. — VNS
Related news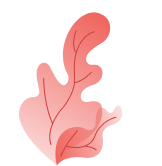 Sign up for
kindergarten demo KidsOnline