2019 is the year for Vietnam to go cashless. The Government is vigorously pushing for non-cash payment, making it a priority to improve the business environment and raise national competitiveness. E-payment transactions grew 23% in number and over 17% in value in the first five months of 2019 over the same period last year.
In late August, Deputy Prime Minister Vu Duc Dam ordered the Ministry of Education and Training, Ministry of Health and the Ministry of Labour-Invalids and Social Affairs along with the municipal People's Committees of 52 provinces and cities to step up efforts to digitise financial transactions in the education and health sectors. According to Vietnam News, the Government specifically orders schools and hospitals to publicize their bank accounts and install card readers, scanners for QR codes and mobile applications to make payments more convenient.
In anticipation of this trend, KidsOnline has worked in partnership with leading payment platforms in Vietnam to offer seamless in-app payment of tuition fee, meals cost and extra-curricular fees, at the convenience of both kindergartens and parents.
Starting in the new schoolyear 2019-2020, kindergartens can now generate detailed invoice to parents on the app, monitor the payment status and make reminders/confirmation of payment to each parent, link these financial transactions to their accounting/reporting system conveniently and seamlessly. Parents get the invoice on the app, review details and make payments to kindergarten within the KidsOnline for Parents app.
Call us at 1900-0362 to discuss how KidsOnline helps your kindergarten to go cashless!
Source: Schools and hospitals to go cashless by December 2019, Vietnam News
Related news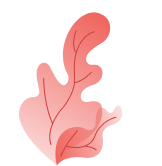 Sign up for
kindergarten demo KidsOnline