Vietnam is now seeing its third startup generation. Younger, more active, this generation benefits from the current technology boom, an open market, open-minded management style, and holds several strengths as Vietnam integrates into the world market via a series of Asia-Europe free trade agreements.
As a "start-up nation" Vietnam needs startup-minded people with a desire for innovation, ready to take to the skies with their bold and idealistic concepts. Above all, they have the determination to realize their ambitions and nurture their passion for entrepreneurship. KidsOnline is one among such startups.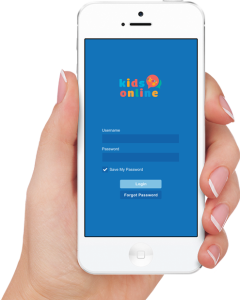 The concept for KidsOnline arose from the all too realistic concerns of the young fathers at OMT-Online Management Training Company, who were too busy to fully tend to their family, especially their little kids. The creation of the app finally answered their concerns for how the little ones are doing at school. What music are they listening to? What games are they playing? Are they eating and sleeping right? Are they taking their medications? Are they… well, carrying out bodily functions? More ambitiously, the app supports the schools in terms of human resources management, infrastructure, curriculum, and student reports.
KidsOnline has been adopted by Hanoi's largest preschools such as Bees Education System, Louis, Homie, among others.
Recently selected to Facebook's prestigiousBootstrap track of FbStart, for "impressive development so far and its potential for continued growth", KidsOnline has been positively reviewed by investors and partners who have expressed interest to bring the app to South East Asia and North America markets.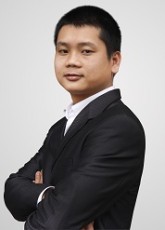 "In many cases, people think you need to come up with large-scale, generously-funded technology products and software to be successful. Real life cases show us that in fact it is the smaller, simpler, more user-friendly applications that will be better received and more widely accepted by users. KidsOnline is no showy achievement. KidsOnline is like a friend to the parents, bringing them joy by sharing with them information about their kids' day at kindergarten. The trust we received from the parents and the schools has been all the success we need."
Le Huy Long – CEO, KidsOnline
Urged on by the unexpected smash hit Flappy Bird,  many ambitious Vietnamese startup projects were launched in the hope of conquering foreign markets. Success, however, did not come easily. The initial success of KidsOnline only reinforces the determination of KidsOnline team to work harder to sustain momentum and gain stronger foothold in overseas markets.
Related news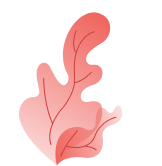 Sign up for
kindergarten demo KidsOnline