Together, we shall overcome the novel coronavirus outbreak
Solidarity and mutual support are the best ways for us to overcome crisis like the current nCoV outbreak.
KidsOnline and the Vietnam Association for Preschool Education are working together to help kindergartens getting themselves ready to welcome kids back to schools after prolonged stay at home due to the infection.
Thanks to speedy order processing by CVI Pharma, by next week (mid-February 2020) we will have first batch of 2000 packs of hand sanitizer gels ready, to be provided free of charge to kindergartens all over Vietnam, with priority given to those in distress areas.
On 14th February 2020, staff and partners of KidsOnline are donating blood to Vietnam National Children's Hospital, to help ease the acute blood shortage at the hospital. Join us to help fight the nCoV outbreak and bring back happy kids to kindergartens!
Related news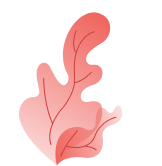 Sign up for
kindergarten demo KidsOnline