We are sending big congratulation to the National College of Education, Vietnam's leading college for preschool teachers training, and the NCE Kidskills team, led by teacher Nguyen Thi Phuong, for becoming the 1st ever Vietnamese preschool education project selected to HundrEDorg 100 Global Innovation 2022!
The Kidskills project aims to Empower Preschool Teachers & Multiplying Impactful Practices, by as acting as a national movement to empower and inspire nearly 400.000 preschool teachers to teach life skills in kindergartens in Vietnam and beyond. KidsOnline and the Wise Consulting Finland Oy are proud to be the supporters and companions of this important project throughout 2020-2021.
The full report by HundrED can be viewed here  (Kidskills project is featured on Page 54 of the report). The Kidskills page on HundrED.org's portal is here. In the word of the HundrED jury panel, "Training teachers is important because they are the ones who lead learning processes in children. If teachers are more prepared to teach live skills in early childhood they are contributing to make better humans beings… Kidskills has an open online section for sharing".
Related news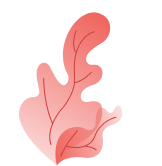 Sign up for demo