Nhan Chinh Primary School for Deaf Children started in 1990 under the sponsorship of the Red Cross Association of Hanoi, Vietnam. Every year the school hosts from 70 to 100 students with hearing impairment, among whom about 10 students are with various symptoms of the autism spectrum. Total number of school staff and teachers is 28, among whom 6 teachers with hearing disability themselves. The school offers two levels of education:
Primary school: six classes with 60 students
Pre-school (kindergarten): three classes with 40 students
The school facilities include 2 buildings for classrooms, vocational training, audiology room, library, computer room, sport and art rooms, dining and bed rooms.
Since its establishment, Nhan Chinh School strives to:
Rehabilitate maximally the hearing and speaking capacity for deaf children;
Equip students with primary school education (equivalent to grade 5 in the Vietnamese schooling system)
Provide vocational training for students, enable them with income-generating skills for their livelihood and integration into the community after graduation.
Nhan Chinh School, with passionate and dedicated teachers is proud to be among the best school for deaf children in Hanoi. The school strives to do more for its students from an extremely limited budget, as operation relies mostly on donations and sponsorship, while charging a very low scholarship to parents of deaf children living in hardships themselves.
This Lunar New Year season, join KidsOnline and partner NGO CFC to call for support and sponsorships to Nhan Chinh School for the Deaf.
The school looks forwards to having sponsors for tuition fee for 26 disabled children coming from extremely poor families; sponsors for English language for the teachers and funding or support to upgrade some of our worn-out facilities like computers and a number of classrooms.
Potential sponsors are kindly requested to contact Headmaster Dang Minh Nguyet (Ms.); mobile phone: (+84) 93890888, email: nhanchinh@netnam.vn.
Monetary donations can be sent directly to the school's bank account:
Account name: Truong PTCS Dan lap day tre cam diec Ha Noi
Account number: 0011003920827 (VND); or 0711140266992 (euro)
With: Bank for Foreign Trade of Vietnam (Vietcombank)
Address: 31-33 Ngo Quyen Street – Hoan Kiem District, Hanoi, Vietnam
SWIFT CODE: BFTVVNVX007; CHIPS UID: CH343773
Contact details of Nhan Chinh School for Deaf Children:
Address: No 39 Hoang Ngan Street, Thanh Xuan District, Hanoi, Vietnam
Tel: (+84 4) 8581500 Fax: (+84 4) 5581601 Email: nhanchinh@netnam.vn
Website: www.khiemthinhnhanchinh.edu.vn
Related news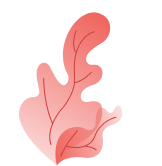 Sign up for
kindergarten demo KidsOnline