Looking back on an amazing 2019 and looking forward to an exciting 2020, here are some of the highlights of "the year that was" that make us proud:
Company
Customer focus and non-stop service improvements reinforces KidsOnline's status as the most popular kindergarten management system in Vietnam
With over 1200 kindergartens in over 35 provinces and cities managing their operation on the KidsOnline platform, KidsOnline continues to be the most popular kindergarten management system in Vietnam, serving as an excellent tool for school-parent communication and a secure, convenient platform for kindergarten operation management and reporting.
KidsOnline supports the establishment of the Vietnam Association for Non-public Pre-school Education (VANPPE)
KidsOnline team actively participates in the formation of the Advocacy Committee and the application for formal establishment of the Vietnam Association for Non-public Pre-school Education (VANPPE). The Advocacy Committee for VANPPE was recognized with a Decision of the Ministry of Education and Training in June 2019. Application to the Ministry of Home Affairs is under way to formalize the association status and operation charter of VANPPE.
KidsOnline partners
Year-long capacity building program for kindergartens
Throughout the year 2019, KidsOnline organized 10 workshop and training courses for over 2,300 administrators and teachers from 1,500 kindergartens, in topics of common interest to participating kindergartens: steps to becoming a happy kindergarten; ways to ensure work-life balance for kindergarten teachers; prevention of child abuse at home and in schools; communication skills and communication crisis prevention, among others.
Community development
Smart parenting matters: facilitating a dynamic community of parents with young children
KidsOnline partners with TiniWorld to bring 53.000 free vouchers to TiniWorld playgrounds all over the country. That's almost 5000 happy parents and children having quality time together, at no cost to them, every month!
KidsOnline also partners with Vietnam National Children's Hospital to reach out to millions of young parents all over the country, providing them with authentic, direct-from-the-experts medical knowledge on time, on demand. One instructional video created jointly by VNCH and KidsOnline gathers 800,000 views on youtube just in less than 12 months.
Growing our human capital
Team power is KidsOnline's secret to success. The young, dynamic team at KidsOnline, with a can-do attitude and passion for service excellence, continues to drive our business forward. Teambuilding, training and staff-led activities are a big part of life at KidsOnline!
The year 2020 is about to come, wishing everyone a peaceful and Happy New Year!
Related news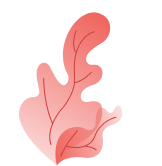 Sign up for
kindergarten demo KidsOnline