The #Covid19Diaries is a UNICEF global social media activation to engage children and young people during the pandemic and support them to overcome anxiety and solitude; voice their feelings and aspirations with their networks and peers; and share tips and tricks for getting through this trying time for everyone. UNICEF invites young people an opportunity to raise their voices and position themselves as influencers to:
overcome anxiety and mental health issues as a result of confinement

show the positive behaviours they have adopted to protect themselves and their families 

create a global network of solidarity through one-minute #Covid19Diaries 

share tips and creative ideas to adopt positive behaviours to fight the pandemic.
Concept:
Children and young people produce a 1-minute video blogging their daily life when being at home during the COVID-19 pandemic. Through the videos, they can share their feelings, experiences, tips and advice to peers in Viet Nam, and around the world. The video will later be shared on UNICEF Viet Nam's digital platforms including Facebook, Instagram and Twitter with #Covid19Diaries.
Content Instruction:
Children and young people are encouraged to get as creative as possible with their #Covid19Diaries. For example, tell us how adapted your day-to-day life to get through COVID-19; how are you staying mentally positive  at home; do you have tips on how to study effectively home; how are you staying connected with friends; have you written a poem or song that you'd like to share? We're open to all ideas! Here are some more references to inspire you. Please remember that these are just examples; you can explore and produce your video dairy in your own way!
Poem: Safe at home: https://bit.ly/3aPAqHk
Learning from home: https://bit.ly/2ULf4Fo
Physical distancing with Farah: https://bit.ly/3e3BLvZ
Language:
Vietnamese, English or any Vietnamese Ethnic Minority language
Incentive
UNICEF Viet Nam is excited to review all the #Covid19Diaries and select the most engaging for use on our national, regional and global channels.
Timeline:
Monday, April 13 – throughout the COVID-19 pandemic
Technical Guidelines:
Video should be taken on a smart phone with highest resolution setting available

Shoot video vertically

While shooting,  fix the camera to avoid shaking and panning

The mood of the video should be positive. Try to capture natural, raw footage without any setup or looking at the camera

While filming the videos, you should spare

 enough space on the side for pop-up text as well as UNICEF's logo. Remember not to film close-up shots

If speaking in the video, make sure the audio recording is loud and clear

A short tutorial on how to film with your phone:

https://bit.ly/3c0y6NV

(Note: please watch the video from

the second tip starts at 1:22

as the first tip is to shoot video horizontally. In this #Covid19Diaries, we will film video vertically only)
How to send the videos to UNICEF:
When you send your video, please rename the video into: Covid19Diaries_your name_date.

You can send your video through Google Drive or Zalo:

For Zalo, please add: (+84) 816 278 335 – User name: linhmyd. Remember to choose HD option when sending the video.

For Google Drive, please upload your video on you Google Drive and send to the email address:

mdo@unicef.org

. The subject of the video is: Covid19Diaries_your name
If you have any questions, please contact: 
My Linh Do
Phone: (+84) 816 278 335
Email: mdo@unicef.org
Related news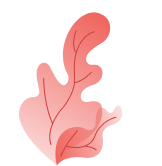 Sign up for
kindergarten demo KidsOnline