"Super Dad" is a minigame, launched by KidsOnline and Tokid  in July 2018 to support UNICEF "Super Dad" campaign, which encourages fathers to spend more time playing and learning with their children, especially in their first years of life.
Parents with kids in kindergartens using KidsOnline app can take part in this minigame in 2 simple steps:
Step 1: Post pictures and clips to Facebook
Parents post at least 3 photos or videos of Dads playing or learning with their children to their personal Facebook page, with the following caption at the bottom of the post:
"Together with KidsOnline and Tokid, keep your precious Dad and child's moments with the Super Dad campaign!"
#KidsOnline #Tokid #Nguoichatuyetvoi"
Step 2: Promote and vote for your entry
Each eligible post will get: 1 share = 3 points, 1 comment = 2 points (1 comment from one FB friend only; must not come from fake accounts); 1 like = 1 point.
Posts must earn at least 100 points to be reviewed for prizes.
Prizes include:
Three (03) first prizes, each includes: Tokid House Assembly kit, Tokid Blocks, Tokid Playground kit (prize value: 800.000 VND) for 3 parents with the highest points.
Ten (10) second prizes, each prize includes: Tokid Blocks (valued at 290,000 VND)
Fifty (50) third prizes, each includes: Playground kit (valued at 50,000 VND)
Related news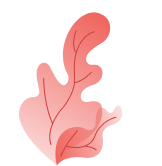 Sign up for
kindergarten demo KidsOnline