Kindergarten teachers from Hanoi and adjacent provinces responded enthusiastically to the training seminar "Medical Diagnosis of Children with Autism Spectrum Disorders and Inclusive Education for Preschoolers with Disabilities", delivered by American experts from the Project Vietnam Foundation (www.projectvietnam.org) at the Faculty for Special Education, Hanoi National University of Education (http://gddb.edu.vn/) with the support by KidsOnline and CFC on March 12-13, 2018.
Topics discussed at the seminar ranged from introduction on use of the STAT (Screening Test for Autism in Toddlers and young children), evaluation of the preschool environment to determine readiness for inclusion of young children with disabilities and implementation of inclusive strategies, to measures to support families of young children with disabilities. Summary of the seminar is posted here:
Responding to multiple follow-up questions from teachers and parents who could not attend the seminar in person, in the second half of March KidsOnline organized livestream sessions with Project Vietnam's founder and pediatrics expert, Dr. Quynh Kieu, and Dr. Mai Khanh, child psychologist. The recorded sessions can be watched on social media pages of Project Vietnam Connect (https://www.facebook.com/projectvietnamfoundationketnoi/) and KidsOnline (https://www.facebook.com/kidsonline.edu.vn/).
Related news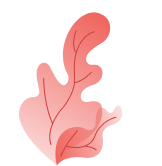 Sign up for
kindergarten demo KidsOnline