My name is Todd Sammis; I am an American student, studying Political Science and International Affairs at Gettysburg College. PA (www.gettysburg.edu). This semester, I am studying in Vietnam with SIT in Hochiminh City and doing an internship in Hanoi. I decided to study in Vietnam to challenge myself and put myself entirely out of my comfort zone. I didn't know a lick of Vietnamese, I hadn't studied its history or its culture – I pretty much only knew where it was on the map. I have come to find that Vietnam's long and complex history along with its beautiful culture have set the stage for an extremely interesting modern society. I have learned and grown so much in Vietnam, and it will always have a piece of my heart.
Vietnam has given me opportunities that I never saw coming. I was able to interview a number of innovative educators, edtech startups and people like Hoang Anh, COO of the Vietnamese non-profit CFC (www.cfc.org.vn) who relentlessly promotes child rights and early childhood education. The passion she puts into her work is tremendous and her dedication towards her cause is unwavering.
Thanks to these interviews, I gain a better insight on the people working behind the scenes in an attempt to develop, modernize, and improve Vietnam through different avenues. These conversations clearly showcase the passion, resilience, and innovation of this diverse selection of professionals.
I hope you enjoy reading about them as much as I enjoyed writing about them.
Resilience:
The Story of Hoang Anh Nguyen
 "Many people can't put down the crown from being on top,
and start the new thing" ~ Hoang Anh Nguyen
Human beings are creatures of habit, and starting over is never easy. When we start a new job or career, we always have to start at the bottom – which is never a good feeling. But, if we work hard and we put in the necessary time, we will gradually get better. And as more and more time goes on, the further and further we get from the bottom at which we started. However, there's a catch: the higher you move up this professional ladder and the further your skills develop, the harder your fall back to the bottom becomes. Starting over is terrifying – but sometimes it is necessary. Sometimes career paths have dead ends, or sometimes our passion burns out. Sometimes we need to change our path in order to diversify our skill set and grow, both personally and professionally. Whatever the reason, change is something we should embrace with open arms, for some things must be abandoned in order to build bigger, better things in their place.
Hoang Anh Nguyen is the Chief Operating Officer (COO) at the Center for Consultancy on Family Health and Community Development (CFC), KidsOnline 's partner NGO and she is no stranger to change. After University, Hoang Anh began working at the State Bank of Vietnam as a Researcher. After 5 years there, she made a change. Over the next two years, she accepted a number of Administrative Positions at a number of different firms, including the European Chamber of Commerce in Ho Chi Minh City, Smartkids International Childcare, and the United Nations Industrial Development Organization (UNIDO) respectively. In that time, she also managed and oversaw the translation of a book from English to Vietnamese, which was no easy feat.
So, come the end of 2015, Hoang Anh found herself at a crossroads. She had so many possible options in front of her, all from professional fields she previously had dabbled in, but she didn't know which path to take. Should she go back into economic research, the career she had started with? Should she return to administration and office management, a job she had practiced with multiple firms? Should she try her luck with translating or perhaps even publishing, armed with the skills she had just recently keened for herself? It's not very common for a person to have this many viable career options to pursue. In fact, it's even less common for this person to forgo all of them – but that's exactly what she did.
Since the start of her career, something had changed Hoang Anh's passion, reorganized her priorities, and changed her life forever: her son Kapi. Hoang Anh fell deeply in love with her son, and along the way she picked up a knack for parenting. She began blogging about her life with her son on her Facebook page in her spare time. Whenever she couldn't sleep, she would just write about their experiences together to fill the time – and the response she received from her peers was overwhelmingly positive. Her popularity grew, and suddenly her three hundred Facebook friends turned into over three thousand. People were simply interested with what she had to say, and for good reason. Hoang Anh's love for her son and her desire to be a good mother are abundantly clear, and to hear her talk about them is utterly awe inspiring. As her social media following developed and her parenting skills strengthened, the next step for her to take professionally seemed quite clear: she had to start over.
Hoang Anh soon joined the team founded Facebook page Giaoducsom online (https://www.facebook.com/giaoducsom.bibook.vsk/?pnref=lhc) – the page for Early Childhood Education. To stray this far from her previous career path took guts, for it was so far out of her comfort zone. All of her previous experience had been rooted in things like budgeting and planning, and although undoubtedly key skills, they're not necessarily enough to run a startup. Nevertheless, Hoang Anh made the leap and pursued her passion. Since then, she became the COO of CFC – an NGO that focuses on raising children properly and empowering women. CFC works closely ưith KidsOnline and Unicef Vietnam 's Integrated Early Childhood Development Program to advocate for better use of technology in kindergartens in Vietnam
Hoang Anh and CFC work in a flexible manner, allowing for a variable, targeted approach on number of different issues. According to Hoang Anh, CFC focuses on education, child raising, child rights, trafficking prevention, hygiene promotion, clean water insurance, immigrant labor protection, and sexual abuse prevention. CFC takes an approach that allows their operations to focus on whichever of the aforementioned issues needs the most help, or whichever one is "trending", at a given time.
Hoang Anh's hurdles, however, were not over. This new job brought with it a new breed of difficulty into her life. Balancing her personal and professional lives suddenly became much more complicated. Firstly, she is a mother who is also running the operations of an NGO. There is only so much time in the day, so finding the best way to do both simultaneously took some time. On top of that, she quickly found that she now represents something larger than herself. Everything she does and everything she says reflects not only upon her, but upon CFC as well. All of her triumphs and all of her downfalls will reflect accordingly on her company. This was a new struggle that she has since had to cope with.
Nevertheless, Hoang Anh has continued working with passion and vigor in her heart. She was not discouraged by these new challenges, but instead she faced them head on. She is growing as a professional every day, steadily diversifying and expanding her skillset. Simultaneously, she is consistently being an exceptional role model for her son and leading him towards a successful future.
"If you can see things in a different perspective, and apply what you had before,
it's very helpful" ~ Hoang Anh Nguyen
I named Hoang Anh's piece "Resilience", because of her never-ending pursuit of her passion and her true calling. She has had good experiences and bad, both academically and professionally, but she has taken them in stride with remarkable grace. She clearly displays how every stop on her journey has given her a lesson, and that everything you learn will be an asset to you in the long run.
Related news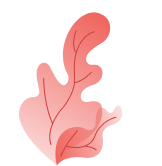 Sign up for
kindergarten demo KidsOnline