Through eye examinations of children in cities in Vietnam, doctors find that the percentage of children in urban areas having poor eyesight are increasing at alarming rate and from younger ages. According to the Global Partnership for Education,  almost three quarters of a child's early learning is dependent on vision, so early detection and effective treatment of vision impairment is vital to keeping children in school. Doctors and experts have relentlessly advocating for vision screening, proper eye care, treatment of  lazy eye (Amblyopia) from early age that can help millions of children stay in school and thrive.
Over the years, the Hanoi Medical University  has partnered with different organizations and leading international experts in a number of Child Eye Care Project to bring the power of early eye vision screening and timely interventions to preschool children.
This year, KidsOnline is privileged to coordinate with the Optometry Division of Hanoi Medical University and an US eye specialist team led by Dr. Bruce Moore, Marcus Professor of Padiatric Studies, 2016 Jenny Pomeroy Award for Excellence in Vision and Public Health from the New England College of Optometry (https://www.neco.edu/news/entry/bruce-moore-receives-award) to bring the benefit of vision screening to children from a number of KidsOnline's partner kindergartens, on the eve of the new school year, under the "For the Bright Eyes of Pre-school Children" initiative.
Speaking to the Vietnamese optometry experts and staffs of KidsOnline before the first free eye screening day at Viet Uc Plus, a KidsOnline partner kindegarten in Ha Dong on August 30th 2018, Dr. Bruce Moore discussed the importance of universal vision screening and continued eye care for young children on local, national and international levels. Thanks to the advocacy efforts of Dr Moore and his colleagues, in 2004 Massachusetts passed a state law mandating vision screenings for all children before entering kindergarten and requiring comprehensive eye exams for all children who fail the initial screenings or who are developmentally challenged. This legislation has served as a model for preschool vision screening in many other states and also internationally.
In Vietnam, the "For the Bright Eyes of Pre-school Children" initiative and similar programs promote better awareness among parents and teachers of kindergarten-age children about the importance of early vision screening that identify children at risk of vision impairment before it impacts their educational attendance and performance.
Related news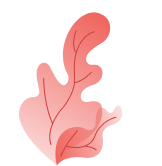 Sign up for
kindergarten demo KidsOnline