As more kindergartens all over Vietnam embrace technology and adopt KidsOnline as their kindergarten management system cum teacher-parent communication app, we at KidsOnline are honored to be featured by the national Nhan Dan television channel (https://nhandantv.vn/) in a full-length reportage in March 2018.
The report follows teachers and parents of children at the Hoa Trang Nguyen kindergarten in Ha Dong District, Hanoi in a typical day, as many paper-based activities by teachers are now replaced with simple clicks on their KidsOnline4Teacher app. Parents at their workplace have peace of mind, as they have access to their child's teacher on the KidsOnline parent app and conveniently and securely receive messages and pictures of their child to their phone.
With KidsOnline, teachers at Hoa Trang Nguyen kindergarten and hundreds other kindergartens in Vietnam can now spend more time with the children, and everybody spends less time on paperwork… and much more. KidsOnline has truly become the childcare app for new generation of kindergartens in Vietnam. Watch the reportage here: Kindergartens embrace technology with KidsOnline app.
Related news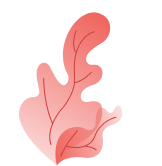 Sign up for
kindergarten demo KidsOnline