"THERE is something different about the children at your pre-school – their eyes are 'alive'," a visiting Chinese education ministry official once remarked to Ednovation founder and managing director Richard Yen while he was on a tour of the company's ChildFirst pre-school in Tianjin.
A visit to ChildFirst@Mountbatten – one of Singapore's three branches – proves this observation's accuracy.
The ChildFirst pre-schools are full of surprising and thoughtful educational tools – including massive interactive and technology-enabled wall murals, art education classes that acquaint the children with the works of Monet and van Gogh, creative individual class art projects, and even a large 'speech and drama' room equipped with various scenes from 'daily life' (supermarket, restaurant, and clinic included) to help children with their conversational skills in English and Mandarin.
The pre-school, which also qualifies as kindergarten education for children up to age six, prides itself on nurturing "truly bilingual" protégés by immersing them in a dual language environment where children are taught in English for half the day and in Chinese for the other half.
These innovative teaching methods speak for themselves. Set up in 2013, the ChildFirst@Tianjin pre-school has already been named the top private pre-school in the city by officials last year.
In Chongqing, Ednovation now commands 40 per cent of the premium pre-school market.
Chinese children now make up more than half of Ednovation's 5,000 pre-schoolers in Asia – and their numbers are growing.
Given Ednovation's successful pre-school business today, it may be easy to forget its beginnings as a multimedia education technology developer in 1991. Its EdnoLand e-curriculum, a first of its kind, has since been used by hundreds of pre-schools in Singapore, Asean and China.
Expanding into China in the early 2000s however, Dr Yen realised that the business model was not working there.
With software piracy rampant in the country, sales of Ednovation's EdnoLand e-curriculum were affected as the Chinese were unwilling to pay for software. The Chinese associate they had hired to develop their software business in China also turned out to be incompetent.
Faced with these challenges, Ednovation had to close its China office, paying hundreds of thousands of dollars for painful lessons learnt.
This was when Dr Yen decided it was time for Ednovation to start its own pre-school, which would provide an all-immersive environment for its innovative education concepts to be fully realised.
In 2006, armed with a letter of support from IE Singapore, the company secured a site for its new pre-school in Chongqing – a significant feat as developers rarely accept new pre-school operators.
On the first day of pre-school open house, only four children registered – much to Dr Yen's dismay.
But he need not have worried.
"The next day, enrolment exceeded 40 and later swelled to over 100 children. It was a totally unexpected and pleasant surprise," says Dr Yen.
Following its first success, Ednovation tapped of IE Singapore's Global Company Partnership grant to engage a consultant to create its pre-school franchise programme.
Dr Yen is also grateful for IE's mission trips that helped to offer a first-hand overview of the cities and regions he was interested in. IE's well-established government relations also opened new doors and elevated Ednovation's standing in China.
"We want to pay it forward and broaden our service offerings", says Dr Yen, "We are now working with IE Singapore to adopt a 'plug and play' concept that will enable smaller SME pre-school enrichment companies to tap of Ednovation's established China network to test the market there."
Looking to the future, Dr Yen is a firm believer in celebrating each child's unique and individual personality.
With a research and development team of professionals backed by 24 years of curriculum development, Ednovation innovates and develops new ways of teaching and learning to "future-proof" children.
Aiming to have 100 pre-schools in Singapore, China and Asean by 2017, Dr Yen says: "Our future world needs varied talents such as Steve Jobs of Apple, Jack Ma of Alibaba, J.K. Rowling of Harry Potter fame, boxing superstar Manny Pacquiao and internationally acclaimed pianist Lang Lang."
With Dr Yen's dedication to honing the abilities of his young charges, it may well be that these future talents are already sitting in one of his classrooms.
In Vietnam, innovative companies like KidsOnline are partnering with international innovators in Early Childhood Education to promote the next-level pre-school education more pervasively in Vietnam
(Source: iesingapore.gov.sg)
Related news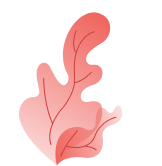 Sign up for
kindergarten demo KidsOnline