This week, the majority of kindergartens in Vietnam are re-opening their doors to welcome back kids, after weeks of being closed to prevent the spread of Covid-19.
According to Vietnamnet, kindergartens have prepared days in advance with thorough cleaning up, disinfection and training teachers in new procedures, getting them ready for eager kids to get back to classes, teachers and friends. Upon entering kindergartens, kids get their temperature measured and shown how to use hand sanitizers. Wearing face masks in the classroom is not required, however teachers regularly remind students about increased personal hygiene.
Kindergarten-parent communication is heightened, to ensure speedy coordination between teachers, administrators and parents especially during the first weeks of restarting classes after easing social distancing.
KidsOnline teams are busy helping partner kindergartens to be back in operations. With new features to make kindergarten operations on the app even more effective, KidsOnline app now has an expanded notification menu; more pre-built templates for notifications that administrators and teachers can choose from, and an expanded BMI chart to monitor kids' weight and height beyond the age of 5 (60 months), among others.
This is in addition to our decision to fully waive 3 months of user fee (Feb through Apr 2020) to all existing partner kindergartens, to offer steep discounts to newly registered kindergartens as well as innovative ways to help new kindergartens improve their communication and student enrolment efforts.
KidsOnline marketing team goes onsite to the provinces, capturing kindergartens' work preparing facilities for re-opening and showcasing them to the communities.
Together with kindergartens, KidsOnline is determined to bring happy kids, happy kindergartens back to each other in the soonest time possible.
Related news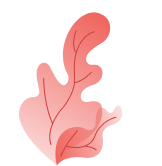 Sign up for
kindergarten demo KidsOnline