The Olympia School (website) is a leading bilingual school in Hanoi that embraces Vietnamese values while providing an integrated experience to their students in the study of English and global issues, to holistically prepare students for life.
As part of the "preparing for life" journey of students, career orientation and learning directly from professionals and industry practitioners from all kinds of fields have always been a highlight of the schoolyear for Olympia high school students. The 2018 Career Share event, held in early May on campus, saw a distinguished lineup of guest speakers and young professionals who got into direct interaction with students, answering their questions and guiding them through the rewards and challenges of each profession.
KidsOnline tech team presented at Olympia Career Share 2018 with Le Huy Long, CEO and Tran Hoai Nam, Technical Team Leader. Both were pleasantly surprised by the overwhelming interest by Olympia students in their experience as tech startup founders, business managers and tech leaders. Students were as interested to discuss with the two KidsOnline representatives about software development as a "hot" career, as well as the opportunities for them to start their own ventures at young age, in disruptive ways.
Career Share 2018 at Olympia Schools was a great success. KidsOnline team looks forward to speaking with other classes of Olympia students in Career Share 2019.
Related news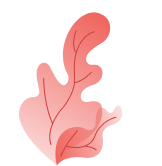 Sign up for
kindergarten demo KidsOnline