Finland's education and the best-selling book "Finnish Lesson 2.0" were main topics of a talk held on January 13 in Hanoi as part of activities to celebrate the 100th independence day of Finland.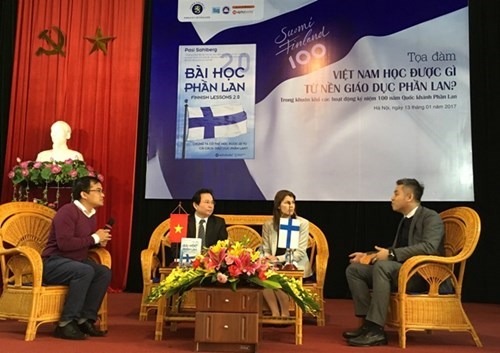 Speakers at the event
Finnish Ambassador to Vietnam Ilkka-Pekka Simila said the talk aimed to foster Vietnam- Finland education cooperation and share Finland's educational experience with Vietnamese education policy makers, educators, parents and children.
Pham Chi Cuong, Deputy Head of the Ministry of Education's Department of International Cooperation said the "Finnish Lesson 2.0" book, which explains the successful story of Finnish education over the past four decades, is useful to Vietnam and its education reform.
He also noted that the book would be an inspiration for teachers and schools across Vietnam.
The talk was co-held by the Embassy of Finland in Vietnam, the National Academy of Education Management (under the Ministry of Education) and the Vietnam Intellectual Cooperation Center of Vietnam Chamber of Commerce and Industry.
KidsOnline is partnering with Alphabooks, the publisher of the Vietnamese version of "Finnish Lesson 2.0", to bring at least 100 copies of this book to the teachers of kindergartens all over Vietnam that are using the KidsOnline kindergarten management system and app.
(Source: http://english.vietnamnet.vn/fms/education/171232/vietnam–finland-boost-education-ties.html)
VNA
Related news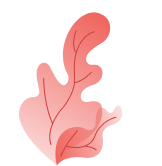 Sign up for
kindergarten demo KidsOnline