KidsOnline and CFC Vietnam have been actively contributing to community activities in Vietnam to support the Government's work to overcome covid19. We recently engaged two large Vietnamese corporate partners, the X20 Garment Company and the CVI Pharmaceutical Company  to launch the "Young Fighters against Covid19" campaign to promote face mask-wearing and hand washing habits among young children. The campaign will provide 20,000 children-sized face masks styled with Vietnamese flag symbols, and children-sized hand sanitizer gels to kindergarten children in Vietnam, to help them guard against covid-19, especially when they return to kindergarten after social distancing and school closure have been removed. 
Another initiative by CFC is the weekly webinar by Hoang Anh, COO of CFC, on covid19-related topics, ranging from work-from-home tips to good parenting for young families during prolonged stay-at-home.
In a similar effort to provide enrichment activities for parents and kids, KidsOnline partners with popular children TV host Ninh Quang Truong to deliver daily videos featuring easy-to-follow games for parents of young kids to play at home with their children. 
Related news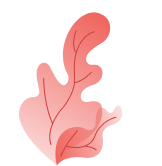 Sign up for
kindergarten demo KidsOnline