KidsOnline team is super excited that we are selected as a Vietnam Country Finalist for the 2018 ASEAN Rice Bowl Startup Awards.
The ASEAN Rice Bowl Startup Awards (Rice Bowl) celebrate the spirit of innovation and entrepreneurship in the Southeast Asian startup ecosystem. It rewards innovation, excellence, and best practice in startups across the region. Rice Bowl is the ASEAN chapter of the Global Startup Awards, the largest independent startup competition in the world that has been recognising the best of the best in the startup ecosystems around the world since 2012.
Vote for us: https://goo.gl/6CDncE
Thank you for recognizing the efficient and user-friendly management platform KidsOnline has been delivering to kindergartens all over Vietnam in the past 2 years!
Related news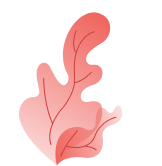 Sign up for
kindergarten demo KidsOnline