KidsOnline is proud to be one of the 4 startup companies selected by HATCH! VENTURES, Vietnam's leading entrepreneurship and startup ecosystem builder, to enter the 2016 cohort of the HATCH! Incubation program, a 4-month, intensive commercialization process for tech- and impact-based startups.
Each company qualified after a nationwide selection of the most promising startups in April 2016, a national pitching round of 20 companies in May, and by surviving 7 other finalists the US-based, rigorous business and technology assessment used by HATCH! Incubator.
The other three companies in the same cohort with KidsOnline are:
Rada (Hanoi) – mobile app for product and service delivery
Eduu (HCMC) – online marketplace for off-line courses
Q&Me (HCMC) – mobile market research application
The four teams are now eligible to tap into seed funding and/or business advisory services with total value up to USD 100,000. The ultimate goal of the Incubation Program is to transform startups innovations into viable, investible commercial business, and to public launch at HATCH! FAIR 2016, Vietnam's premier annual startup conference and exhibition, to be held October 7 & 8, 2016, in Ho Chi Minh City. At the event, HATCH!-incubated startups get priority access to the investor pool via booth exhibition, and investor matching activities; as well as presenting their demo pitch on the event's Main Stage to an international audience comprised of investors, mass media, and the public.
In Vietnam M&A Forum 2016 (http://mavietnamforum.com), August 18, 2016, KidsOnline and Q&ME are represented along with representatives from HATCH! to activate interest and field enquiries about the startup investment class to the M&A Investment community.
About KidsOnline:
KidsOnline is a cloud-based kindergarten management system for kindergartens to reduce administrative work, while at the same time strengthening school-parent relationships with a rich content mobile application.
KidsOnline provides a simple, yet comprehensive solution to enable administrators to monitor school operations, generate consolidated profiles for kids' activities, track tuition fee submission, and invoicing. In addition, KidsOnline is fully integrated with a friendly mobile application to enhance parents' interactions with their kid's learning progress and their teacher's private communication. Schools can constantly update parents with information on classes and activities for kids and open registration for the school value-added services (for example: bus service, or community events). As a result, parents can now timely review kids summary attendance records, submit absentee letters, check on photos and videos, and leave notes for kids medicine reminders, and to stay on top of kids upcoming activities
HATCH! VENTURES is Vietnam's first, private, not-for-profit entrepreneurship ecosystem builder since 2013, supporting Vietnam's top startups at various stages of growth with HATCH! Incubator and co-working space, startup investment funds, and the premier, annual launching platform HATCH! FAIR (startup conference and exhibition).
Related news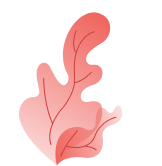 Sign up for
kindergarten demo KidsOnline