The free, online 5-day Early Childhood Leadership conference provides early childhood educators and leaders worldwide with hands-on professional development experience sharing around 4 thematic topics.
KidsOnline has registered to take part in the conference, and all KidsOnline's partner kindergartens in Vietnam are also strongly encouraged to register their representatives to this enriching learning and constructive discussion event.
The Early Childhood Leadership Conference (12 – 16 February) hosted by Chanie Wilschanski of DiscoverED, is a 5-day online event that is structured to help educators come together to build a school of excellence.
The conference is organized into four different topics:
Leadership

Motivating and engaging teachers
Encouraging a culture of innovation and creativity
The journey of finding a mentor and a supportive professional learning network

Marketing and branding

Using social media to connect with parents
Communicating your center's mandate through branding
Creating a website that will encourage school tour bookings

Reggio Inspired Work

Building an atelier on a budget
The importance of documentation for learning journeys
Bringing nature into the classroom

Parent Partnership

Connecting the dots between learning in school and at home
Productive communication with parents
Creating a positive classroom culture
For more details and to sign up for the conference for free, check out the Early Childhood Leadership Conference's page today.
Related news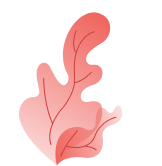 Sign up for
kindergarten demo KidsOnline