With Vietnam fast becoming a startup nation, Vietnamese women in technology is emerging as a formidable force.
With support from IPP, this year a delegation from Vietnam to Slush Singapore and Women in Tech is showcasing that girl power. KidsOnline is selected as one of the women-led startups in the delegation:
–          2give (www.2give.co): Uber for flowers
–          Color Pencils (www.butchimau.vn): make learning fun & easy
–          Danang Business Incubator (www.danangstartup.vn): incubating, consulting, supporting and investing in startups
–          InstantBook (www.instantbook.in): cloud-based platform for hotels and hospitality industry
–          KidsOnline (www.kidsonline.edu.vn): smart kindergarten management system
–          Living Dream (www.livingdream.me): nurturing million dreams around the world
–          Lifestyle and Business Network Global (www.lbnglobal.com): education and training startup
–          WorkCubic (www.workcubic.com): HR for distributed teams
Meet KidsOnline and the Vietnamese startups at booths # C1, C2 and C3 during Slush Singapore days (20-21 September, 2016) or follow them on Slush Vietnam FB page!
Related news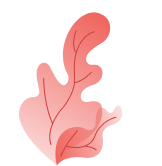 Sign up for
kindergarten demo KidsOnline