June 2017: KidsOnline and the KidsOnline community launched a social media campaign to support UNICEF's new initiative, the Super Dads Campaign, to "celebrate fatherhood, and highlight the importance of love, play, protection and good nutrition for the healthy development of young children's brains."
According to UNICEF, with more than 90 countries celebrating Fathers' Day this month, the initiative invites families to post photos and videos of what it takes to be 'super dads,' using the hashtag #EarlyMomentsMatter on their Instagram and Twitter accounts. To inspire families across the world to share their 'super dads' moments, photos and videos of UNICEF ambassadors and supporters who have got behind the campaign will be posted on UNICEF's Instagram and Twitter, and featured on the campaign's gallery between 6 and 18 June.
KidsOnline partners with parents and kindergartens all over Vietnam, especially those using KidsOnline kindergarten management system to support UNICEF's Super Dad initiative by launching the Facebook page "Bo la Sieu nhan' (Fathers are Super Dads): https://www.facebook.com/search/top/?q=%23bolasieunhan with hashtags #chatuyetvoi #bolasieunhan. VTV7's MC Ninh Quang Truong is a co-founder and avid leader of the campaign and lended his star charm to the Facebook page with creative postings of himself with his baby boy.
KidsOnline's team created their own fun video clip featuring "most adoring and most frightening quotes from my Dad" for the campaign, gathering over 1,300 views in one day: https://www.facebook.com/bolasieunhan.vn/videos/903432583128236/.

Aligning KidsOnline's activities with UNICEF's Integrated Early Childhood Development Program is one way for KidsOnline to respond to UNICEF Vietnam's  Call to Action – as outlined in UNICEF Partner Guide  – to contribute to Vietnam's effort towards the Sustainable Development Goals, especially SDG #4 "Quality Education".
Related news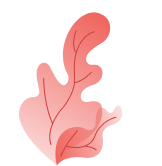 Sign up for
kindergarten demo KidsOnline