KidsOnline – the most popular cloud-based management system cum communication app for kindergartens in Vietnam, has been shortlisted for the ICT Support and Services Award at 2018 Reimagine Education.
With over 1150 applications submitted and over 100 independent judges dedicated to evaluating submissions, to be shortlisted is a testament to the innovative work KidsOnline is doing.
Reimagine Education is an international competition rewarding innovative initiatives aimed at enhancing student learning outcomes & employability with $50,000 and 17 'Oscars' of Education. It culminates in a global conference for all those seeking to shape the future of education. The Reimagine Education Conference is an elite educational forum for academics, ed tech innovators, investors, policymakers and teachers to come together to drive discussion about how we can transform educational practice, supported by Google, IBM, Microsoft and other industry leaders.
Related news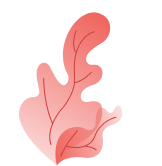 Sign up for
kindergarten demo KidsOnline