By now the Lunar New Year (Tet) has come so close to us in Vietnam. Thousands of kindergartens teachers and children are getting lucky envelopes designed with love from the KidsOnline team.
To continue with our traditions over the last 2 years, KidsOnlines provide partner kindergartens with free lucky envelopes for them to distributes to teachers and children. With over 100,000 parents active on the KidsOnline platform, that's quite a number of envelopes we produce!
The marketing communication and design team started the "envelope" project early, 3-4 months before Tet, with gusto and love. We brainstormed internally and invited guest designers to discuss a design concept for the KidsOnline lucky envelopes that would celebrate childhood by showcasing children in their natural state – playing by themselves, playing with each others, playing with family members and exploring the world around them. KidsOnline team members held an internal competition for the funniest "new year verses" that got printed on the back of the envelopes (needless to say, the home-grown poet got prize money, which he/she was expected to spend in its entirety to buy sweet treats for the whole team).
And the result is here! Our lovingly made lucky envelopes, going their ways to kindergartens and families all over Vietnam. Happy New Year of the Pig!
Related news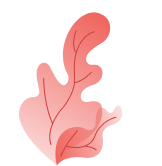 Sign up for
kindergarten demo KidsOnline