To the Vietnamese people in country and overseas, the Lunar New Year (Tết Nguyên Đán) has always been the most important and popular festival. Tết is celebrated from the 1st of January to the 3rd, according to the lunar calendar. This year (2019) will be the Year of the Pig.
Not only is Tet a celebration of the arrival of spring, it is also a great opportunity for family to come together. It is a great time for young children to learn about the multitudes of traditions and cultural customs of the 54 ethnicities of Vietnam, to grow the sense of pride and belonging to their family, school, community and country.
LEARNING TO MAKE "BANH CHUNG" AT KINDERGARTENS
One common activity leading to Tet is that parents and kindergarten teachers will teach young children to make "banh chung" (traditional square-shaped sticky rice cake) or "banh tet" (elongated sticky rice cake) together. Children will then get to proudly bring home their hand-made "banh chung" or "banh tet" and eat it over Tet.
GIVING CHILDREN "LUCKY ENVELOPES"
On the first day of New Year, the whole family will dress up and get together to offer New Year's greetings and wishes to one another. This is a custom that has been maintained for generations.
The eldest members of the family will give red envelopes to the children and young adults, while advising them about their life, school and work. These red envelopes symbolize wishes of luck and wealth for the youngest in the family. After receiving the envelopes, children are expected to give some wishes to their elders for good luck, success and good health in the New Year.
KidsOnline joins our partner kindergartens to celebrate Tet and reinforce the power of love, family and community among young children, by presenting them with thousands of "lucky envelopes". Every year, the design and messages on the enveloped are developed and voted by KidsOnline team members. Each envelope spreads the spirit of love and pride in being Vietnamese to young children all over the country.
Take a look at some of our past "lucky envelopes" and watch this space later for this year's (Year of the Pig) design of the "KidsOnline lucky envelopes!"
Related news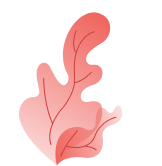 Sign up for
kindergarten demo KidsOnline