KidsOnline and The Educational Books Joint Stock Company sponsored books and toys to a project initiated by KidsOnline's partner NGO, the Center for Consultancy on Family Health and Community Development (CFC, www.cfc.org.vn), under the name of  "Children help children read books".
This project aims to encourage urban children to donate books for kindergarten children in rural areas, then bring books to such rural areas as Vinh Phuc, Thai Binh provinces and read together. It started in mid August 2017, when CFC and a group of Hanoi children started this project by going to Thai Binh province to present 250 books to children in the kindergarten of Thuỵ Duong commune, Thai Thuy district, Thai Binh province. In another activity, CFC staff and children visited and presented 200 books and many toys to 500 kids to Huong Canh Kindergarten, Vinh Phuc province in late August, 2017. Urban children participated in inviting friends to donate books and presenting them for Huong Canh kids. They also talked, read and danced with the local friends.
The focus of this project is on children themselves and what they can learn from the process. Project activities are not only meaningful to rural children but also provide them with valuable experience for the urban kids, teaching them how to give back, share their knowledge and empathy to less fortunate ones. In the future, they themselves will be the next generation conduct social activities with the high spirit of sharing and social responsibility and also help them build up their leadership skill.
This project is also significant for children in the rural areas, since in many other instances donated books will go to elementary and secondary schools, and very few go to kindergarten.
The "Children help children read books" project initiated by KidsOnline and CFC is among the first of its kind in Vietnam offering books to very young kids, who are thought to be "too young to read".
As organizations focusing on early learning development, KidsOnline and CFC are convinced that children can read and listen to book-reading from very young age. These habits are of great support for their development of language, imagination and their ability to focus.
This innovative project has attracted interest and possible funding by international corporate sponsors and individuals, including Joe Landsberger, the noted author of "Study Guides and Strategies" (https://alphabooks.vn/hoc-tap-cung-can-chien-luoc) and the Columbia Sportswear Company.
Related news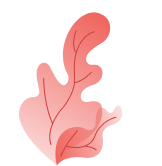 Sign up for
kindergarten demo KidsOnline