Exclusive: Startups set to become new target of M&A activity in Vietnam
Vietnam is all set to have a record year for corporate deals in the startup space, led by venture capital firms. Investments in Vietnamese startups have grown from 10 deals in 2011 to a recorded number of 67 transactions in 2015, according to Hanoi-based accelerator Topica Founder Institute.
German media group Hubert Burda last year poured $14 million in search engine developer Coc Coc for an undisclosed equity holding, before a spate of other acquisitions were announced, including food delivery startup Vietnammm acquiring Rocket Internet-backed Foodpanda, South Korea's Yello Mobile buying CleverAds and Websosanh, Alibaba taking majority stake in Lazada and Central Group buying Zalora, and NTT Data taking over Payoo.
Vietnam's M&A activity reached over $5 billion last year and is expected to hit a record $6 billion in 2016, with some transactions amounting up to $1 billion. However, M&A activity within the tech startup space has been modest. Due to the early-stage status of the companies, deal value has been unable to hit the threshold that large M&A investors look at. "It is common across other markets that angel and VC money is the appropriate funding for startups," said a Vietnam-based investment partner for an international venture capital firm, who asked for anonymity.
Low M&A activity in startups was not because of low traction or valuation, the venture capitalist said, adding that startups themselves did not want M&A from corporates, because it tends to limit their operational independence. However, the outlook for M&A in startups looks encouraging going forward as economists expect it to be in sync with the otherwise buoyant market. Vietnam's ranking as target country for M&A has jumped 9 spots from 2014 to become the 15th most attractive market in 2016, revealed the Institute for Mergers, Acquisitions and Alliances.
The agency also said deal size here had been increasing since 2012.
Most of the venture capital firms that are looking at Vietnam have encouraged local startups to have localized strategies, which will be more attractive for players seeking M&A.
The bright spot
Many large international companies have embraced the trend of working with or investing in startups to tap into their innovations or teams. Non-tech groups like P&G have been tapping into startups for years, and General Motors (recently making a $1 billion acquisition of self-driving startup Cruise Automation), Unilever ($1 billion spent on Dollar Shave Club) and Walmart ($3.3 billion in Jet.com) are a few that are active.
In Vietnam, deals below $3 million are under the radar of investors. However, by showing up at the Vietnam M&A Forum, local startups got their chance to be noticed.
"It is always good for the industry to know what's in the pipeline. For anyone who is involved in the M&A field right now, it would be worth their time and attention to spend a small percentage of their time tracking the pulse of the startup scene in Vietnam and in the region," said Aaron Everhart, a board member at HATCH! Ventures, Vietnam's four-year incubator, whose two incubated startups, mobile market research app Q&ME and cloud-based management system for kindergartens KidsOnline, were present at the forum.
He said that more M&A in startups made sense as established corporations had already been aware of innovation within their companies. The presence of startups at the forum was "absolutely relevant and critically important for competitiveness in the future," he added.
Mr Binh – CMO of KidsOnline – answers the interview of VTV
Creating more exposure to the public, in addition to strengthening the capacity of the founders and making sure to have validated authentic demand, are crucial in building brand for startups and making them attractive to investors.
Read more at: http://www.dealstreetasia.com/stories/exclusive-startups-become-new-target-of-ma-activity-in-vietnam-51141/
Related news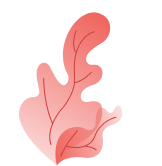 Sign up for
kindergarten demo KidsOnline