How has early childhood education in Vietnam progressed lately?
As a country committed to the UN's Sustainable Development Goals (SDGS), in which Goal 4.2 states "By 2030, all girls and boys have access to quality early childhood development, care and pre-primary education, so that they are ready for primary education', the Government and people of Vietnam puts in great efforts to bring universal preschool education to under-5 children. After 5 years implementing Resolution No. 27/NQ-TW 2013, by 2017, 63/63 cities and provinces meet the national standards for universal preschool education.
In 2013, there were 13,734 kindergartens in total in the country. During the 2013-2017 period, 1,660 new kindergartens were built; so by 2017, there were 15,394 kindergartens, catering to over 5,6 million children in the age group of under 5 in Vietnam.
Total number of preschool teachers increased by 98,184. All preschool teachers now qualify for salary and welfare policies similar to those applicable to primary and secondary school teachers.
Working in sync with kindergarten managers and teachers through the Vietnam Association for Nonpublic Preschool Education, KidsOnline, the leading kindergarten management platform in Vietnam, provides services to connect schools, teachers, parents and children. KidsOnline improves early childhood development through its thriving online and offline communities.
Source: https://laodong.vn/giao-duc/xuat-phat-diem-thap-sau-5-nam-doi-moi-giao-duc-mam-non-dat-duoc-gi-636053.ldo
Related news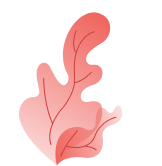 Sign up for
kindergarten demo KidsOnline