The Faculty of Special Education (FSE) under Hanoi National University of Education (www.gddb.edu.vn) hosts a 2-day training conducted by Project Vietnam Foundation's team of senior US specialists, under the theme of "Teaching for Optimal Brain Development" for their faculty members, Vietnamese special education practitioners and researchers, at their facilities in Hanoi.
The US specialist team consists of MD Dinh Quynh Kieu, founder of Project Vietnam Foundation (www.projectvietnam.org), Dr. Iris Silverstein, developmental specialist; Dr. Shirley Ann Stowers, speech therapy specialist; Dr. Nancy Hunt, professor in early childhood special education and Dr Nguyen Thanh Tam, developmental specialist. During the 2 day training, the Project Vietnam specialists presented contents on a number of topics keenly interested by 45 participants including FSE faculty members, participating special education practitioners and researchers, including: why optimal brain development is important; evaluation of children with development delay; speech development strategies and strategies for children with autistic spectrum disorders; educating children with differences; how to organize classroom for maximal learning, how to address bullying in the classroom, and best practices in managing behavior problems in education.
Having been actively delivering philanthropic activities to create sustainable pediatric healthcare in Vietnam since 1996, this is however the first time Project Vietnam Foundation partners with the  Faculty of Special Education under Hanoi National University of Education to organize such kinds of master training course. The US specialists do not limit themselves to lectures only, but facilitated multiple discussion, experience sharing sessions with participants, who themselves are acknowledged Vietnamese practitioners, teachers and researchers in the area of special education. It is notable that practitioners from Quang Binh, Hai Phong, Vinh Phuc and Quang Ninh provinces invested their time to come to this training course and share their diverse experience with the class. Leaders of the Faculty of Special Education appreciated the professionalism, depth of experience and willingness to share and collaborate by the US specialist team, as well as the enthusiasm and active engagement by participants.
This inaugural training course was jointly organized by Faculty of Special Education, Project Vietnam Foundation, KidsOnline (www.kidsonline.edu.vn) and Center for Consultancy of Family Health and Community Development (www.cfc.org.vn). Following the positive outcome and enthusiastic feedbacks by participants, the four partnering organizations agreed to further their collaboration in the coming time, with more thematic training and other joint activities to promote linkages and exchange of expertise between Vietnamese and US special education specialists.
Related news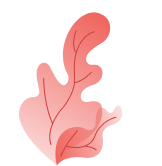 Sign up for
kindergarten demo KidsOnline