How to get ticket codes through KidsOnline App:
Step 1: Get access to Present Box
Log in to KidsOnline, then click the present box icon at the top right corner (Image 1) to see all special offers for kids in January.
Next, click "Guest Pass to tiNiWorld for Parents using KidsOnline in January 2019" to get further details about this offer.
Step 2: Get the ticket code
After having adequate information about the offer, click "Get the code" (Image 3) to receive the ticket code. KidsOnline will send a notification to parents who successfully get the code.
Step 3: How to view and use the ticket code
After receiving the notification from KidsOnline, return to Present Box and click Code Management to view the code.
Take a screenshot of the code and save it to your phone (Image 4):
When bringing kids to any nearby tiNiWorld centre, parents only need to show tiNi staffs the screenshot of the ticket code at the entrance.
Notices:
Ticket's value: Free entrance from Monday to Sunday
Tickets will expire on 31/01/2019
The number of free tickets is limited, please hurry up to get the offer for our kids
For further details on this offer, please visit: Here
May our valued customers have a happy and meaningful time at tiNiWorld!
Related news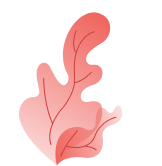 Sign up for
kindergarten demo KidsOnline