KidsOnline wishes partner kindergartens a great start to the 2019-2020 school year.
May the new school year become your kindergarten's year of educational and operational excellence, with higher level of parent-student satisfaction.
Our team at KidsOnline is grateful for our opportunity to be of service to the teachers, parents and administrators of your kindergarten in the past years. We strive to continuously improve our service to these most important stakeholders in the coming school year.
Once again, we wish you a new school year full of new achievements and look forward to continued cooperation with you.
Yours sincerely,
LE HUY LONG
CEO, KidsOnline
Related news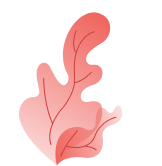 Sign up for
kindergarten demo KidsOnline