Best wishes to all parner
kindergartens for a successful 2018-2019 school year, from all of us at KidsOnline!
May the new school year bring you new educational achievements and more parent, student satisfaction.
We would also like to take this opportunity to thank you for using KidsOnline and look forward to continuing to be of service to your schools.
Building on our experience working with kindergartens all over Vietnam and the regular feedbacks from teachers, kindergartens owners and administrators, KidsOnline team continues to improve our service, aiming to bring our service to a new level of relevance and functionality, to the satisfaction of each of our valued partner kindergartens.
Once again allow us to express our thanks to you for doing business with us. We wish you a new school year full of new achievements and look forward to continued cooperation with you.
With our best regards,
LE HUY LONG
CEO
Related news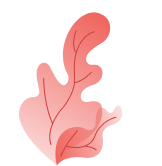 Sign up for
kindergarten demo KidsOnline