KidsOnline, the most popular and user-friendly kindergarten management system in Vietnam, has been helping management and teaching staff of over 300 kindergartens to stay on top of school operation activities without having to invest too much in IT, freeing teachers from paperwork and allowing them to focus on meaningful interactions with their young students.
Once a kindergarten subscribes to the cloud-based KidsOnline system, teachers will use KO4Teachers app to conveniently and securely broadcast information about class activities, schedules, notices – to all or selected parents – on the app, monitor class and each child by a number of parameters.
In the words of a happy teacher from Viet-Uc Plus kindergarten in Hanoi: "Before using KidsOnline, we had to do everything with notebooks and paperwork. With KidsOnline, it is now so much easier."
From our survey of almost 5,000 teachers in the 300 kindergartens using KidsOnline, the app has helped teachers:
significantly save time for their daily tasks like morning and afternoon roster and other daily admin tasks; weekly assessment and progress report, at least by 25%-30% when compared to manual task handling;
feel more appreciated by parents;
and get more satisfaction from their job.
With more kindergartens adopting KidsOnline every day, KidsOnline continues to empower and engage teachers in the early childhood education sector all over Vietnam.
Related news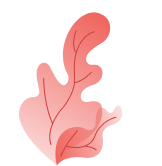 Sign up for
kindergarten demo KidsOnline