[Exclusive on KidsOnline] Lunar New Year's presents from tiNiWorld and KidsOnline – Free tickets to unlimited fun applied for all weekdays
This Guest Pass is a special gift from tiNi and Kids to our children. During New Year's occasion, children will have the chance to experience boundless fun from a diversity of interesting games specially designed to enhance their physical, mental and soft skill development.
Let's go to tiNiWorld to participate in these meaningful activities during Lunar New Year's holiday!
Everything is ready for our children to come and enjoy!
——————————
Notices:
Parents can get this special offer from the "present box" feature on KidsOnline App.
This special offer will expire on 20/01/2019
Please capture the screen after receiving the code
Free tickets will expire on 31/01/2019
There are only 500 special tickets left so parents please hurry up!
Please show your ticket code on KidsOnline App for tiNiWorld's staff at the entrance
For further information, please contact us on 1900.0362 – branch 1 to get more advices from our customer service.
Location of application:
– tiNiWorld Long Bien: 3rd floor, Aeon Mall Long Bien – no 27, Co Linh Street, Long Bien District, Hanoi
– tiNiWorld Vincom Nguyen Chi Thanh: 5th floor, Vincom Nguyen Chi Thanh Commercial Centre – No 54, Nguyen Chi Thanh Street, Dong Da District, Hanoi
– tiNiWorld Vincom Royal City: B2 floor, R1 Tower, Vincom Royal City Commercial Centre – No 72A, Nguyen Trai Street, Thanh Xuan District, Hanoi
– tiNiWorld IPH: 3rd floor, Indochina Plaza Hanoi Commercial Center – No 241 Xuan Thuy Street, Cau Giay District, Hanoi
– tiNiWorld Ho Guom Plaza: Semi basement, Ho Guom Plaza Commercial Centre – No 110, Tran Phu Street, Ha Dong District, Hanoi
– tiNiWorld Syrena: 1st floor, Syrena Building – No 51, Xuan Dieu Street, Tay Ho District, Hanoi
– tiNiWorld Big C Thang Long: 1st floor, No 22, Tran Duy Hung Street, Cau GIay District, Hanoi
Related news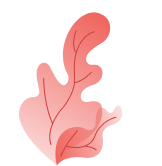 Sign up for
kindergarten demo KidsOnline