Over the past 10 years, Coca-Cola has worked with Vietnamese government and non-governmental organizations to invest more than $4 million in a number of programs to improve and supply water for the communities.
Since 2008, The Coca-Cola Foundation and The Coca-Cola Vietnam have been partnering with Vietnamese NGOs, including the Center for Consultancy on Family Health & Community Development (CFC), the official NGO partner of KidsOnline, to provide safe water and sanitation improvements to school children and community people in three geographical areas of Vietnam – Hanoi city in the North, Da Nang city in the Central, and Ho Chi Minh city in the South.
The "Clean Water for Communities" program was appreciated not only by direct beneficiaries but also other people living in the same neighborhood, since when water pipe was brought closer to their houses, all residents can afford lower installation costs . The Program also introduced a modern technique for clean water and sanitation, and facilitated the connection of local residents to service providers. It is significant that since 2008 to now, a total number of 53,566 beneficiaries in these three districts, of which over 22,812 school teachers and students and 28,006 people, majority of whom come from low-income and disadvantaged population, have benefited from the Clean Water for Communities program supported by Coca-Cola.
Since late 2017, CFC has been the implementing partner of Coca-Cola Company in the project  "Clean Drinking Water for Secondary Schools in Vietnam". Thanks to funding from Coca-Cola Vietnam, CFC has installed 2 water purification systems in Lien Bat and Truong Thinh secondary schools in Ung Hoa district, Hanoi. In 2018, CFC will continue to implement the program in 4 secondary schools in Hanoi and 4 secondary schools in Danang. With funding from the Coca-Cola Foundation, other than the water filtration systems, CFC and KidsOnline will also develop and  implement educational programs for children and parents in these locations.
Related news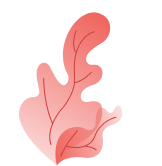 Sign up for
kindergarten demo KidsOnline