This new schoolyear, bring your kindergarten to the cloud with KidsOnline and get a 5-in-1 service package offering 2 months free usage, complimentary Kindergarten Association membership, free professional training to your teachers, among others.
Kindergartens registering to use KidsOnline by August 25th 2019 get a 5-in-1 service package that includes:
Free additional 2 months of service for each 1-year contract with KidsOnline, i.e monthly service fee is as low as VND 18,000/kid/month;
Complimentary "gift box" to parents on KidsOnline app, valued at VND 2,000,000/account over 1 year;
Complimentary 2 years membership fee for your kindergarten to the Vietnam Association for Non-public Preschool Education (VANPPE);
Complimentary consultation session (up to 2 hours) by a certified developmental educator to parents or teachers of your kindergarten, valued at VND 7,000,000;
And a bonus practical training course for kindergarten owner/manager on the topics of kindergarten management, professional development for teachers, student enrolment improvement, among others.
About KidsOnline: KidsOnline is the fastest growing kindergarten management platform in Vietnam. The cloud-based system connects schools, teachers, parents, and pupils. KidsOnline improves early childhood development through its thriving online and offline communities.
Contact us: KidsOnline – smart app & kindergarten management system
Address: No. 52, Lane 121, Chua Lang Street, Lang Thuong, Dong Da, Hanoi
Tel: (+84) 4 3553 7796 | skype:  kidsonline | web: http://en.kidsonline.edu.vn
Related news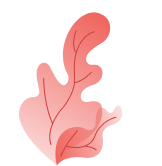 Sign up for
kindergarten demo KidsOnline