June 28, 2017. Today Dr. Le Nguyen Phuong, founder of WISEDUCATION, KidsOnline's partner organization, introduced his first book for Vietnamese audience, titled "Day con trong Hoang mang" (loose English translation "Raising Kids in Bewilderment". The book, carefully researched and curated, shares the author's thinking and experience as both a practitioner psychologist, researcher and school counsellor with Vietnamese parents, who are bewildered with non-curated information overload on the topic of parenting.
The book launch is a much waited-for event for Vietnamese educators and parents in Hanoi and Hochiminh City. During June-July 2017, the publishers, Anbooks, organizes a series of book signing sessions at school auditoriums in both cities.

KidsOnline is privileged to support the book signing events and promote the book to the community of KidsOnline parents and kindergarten teachers.
"Raising Kids in Bewilderment" is a social media-ready book. Using the "messenger code" function on Facebook Messenger, readers can interact with the author on the book's dedicated FB page, by scanning the social book mark imprinted on the cover of the book. The chat application also allows readers to store information and high-quality photos from the book.

Dr Le Nguyen Phuong is the 2014 Fulbright Specialist at the College of Education of Hue University and the 2011 Recipient of the ISPA Award for Outstanding International School Psychologist. He teaches Psychology as Adjunct Assistant Professor at Chapman University.  As a practitioner, he is long-time school psychologist at Long Beach Unified School District in California. His research and teaching activities in Vietnam focus on promoting the need for and the important role of school counselors in the Vietnam education system.
Related news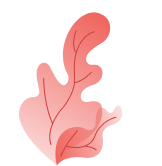 Sign up for
kindergarten demo KidsOnline