Using KidsOnline is truly no brainer. Our team iterates countless times to make the user experience on our system and app as easy and intuitive to preschool teachers and parents, as if they are using just another popular messaging and productivity app.
We also have "How to use" video on KidsOnline youtube channels, to walk you through all functions and buttons on the app. And our customer support hotline (1900 0362) is available Monday to Friday to answer user questions, from forgotten passwords to more tricky questions.
Do try KidsOnline out, you will see how easy it is to use KidsOnline for yourself!
Related news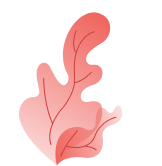 Sign up for
kindergarten demo KidsOnline