The Advocacy Committee for the Establishment of the Vietnam Association for Non-public Preschool Education (VANPPE)  kicked off its activities in a soft launch event to relevant stakeholders, held on July 2nd, 2019 at the National Education College in Hanoi. KidsOnline plays an active role in the setting-up process of this inaugural kindergarten association, especially by engaging its 600-strong partner kindergartens to become members of VANPPE.
More than 300 participants joined the event, including: representatives from non-public kindergartens from northern provinces of Vietnam; officials from the departments of education and training among ten cities and provinces; researchers and lecturers specialized in early childhood education; representatives from the embassies of Australia and New Zealand; experts from international NGOs; as well as multinational companies with activities focusing in part on education, including Microsoft Vietnam.
Vietnam, with a young population (30.4 is the average age of Vietnamese), has over 5.6 million pre-school children. About 20% of them go to private kindergartens, often of small size, each taking care of 80-100 children, with 20-30 teachers and staff, scattered in residential areas, often neglected by policy makers and state administrators.
While private early childhood education is on the rise and its important role in ensuring adequate early childhood care to all preschool children is recognized by the Vietnam Ministry of Education and Training, there is no national body representing the voice and aspirations of private kindergarten owners and teachers.
The Association for Non-public Preschool Education (VANPPE), once established, will be the national professional organization representing non-public kindergartens teachers, owners, administrators, working towards standards-based development of non-public preschool education and contributing to the sustainable achievements of Vietnam's preschool education goals.
See more news about the launching event: http://www.hatch.vn/news/first-private-kindergarten-association-kidsonline-a-key-contributor.html
Related news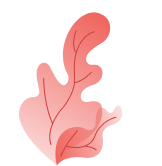 Sign up for
kindergarten demo KidsOnline