Explaining one's body, physiology, sex and reproduction to young children has never been an easy task to any parent, especially in traditional, Confucius societies like Vietnam. These difficult topics have become funny and accessible through the sharing of Ms. Hoang Anh, COO of the Center for consultancy on Family Health and Community Development (CFC), the NGO partner of KidsOnline.
In October 2017, CFC co-organized a seminar on the topic of "Having the birds and bees talk with kids", together with Panasonic Risupia Center in Vietnam. This seminar is one among a series of activities to honor Vietnamese Women of Panasonic, marking the beginning of a year-long cooperation between Panasonic Vietnam and CFC. Topics discussed included:
Sex education and misunderstandings
Why is sex education necessary?
When should parents educate their kids about sex?
Which age? What need to be known? And how?
Not so tricky solutions to tricky situations when you have young kids in the house
For example, with the question "How is a baby born?", parents and their kids can watch the following scientific and fun clip together:
Or when Hoang Anh asked parents "When did you begin to taught your kids about sex?", answers from the audience were from 3, 7 or even 10 years old. In reality, a baby starts to learn about sex right after he/she was born. We knew that a bay is a boy or a girl through differences in their body. And the way we prepare for our kids, blue items for boys and pink for girls, car toys for boys, dolls for girls, for example, make our first opinion in sex. Moreover, the interactions between parents and their kids, or between father and mother also have education meaning to the children. Even when parents have not thought that they are doing sex education to their kids, the family environment and parent behaviors influence their kids in a significant manner.
Tricky situations and questions by children to embarrassing parents generated active discussion and lots of laughter from the audience:
Where was I born, Mom?
When kids accidentally see their parent having sex.
Parents saw kids touching or playing his/ her sexual area.
Parents caught their kids watching sex film.
Boy saw a girl's sexual area and asked his mother "why is she different from me?"
Kid asks, "Why has mom/dad got hair growing in their private parts".
The seminar ended on a high note with open–hearted sharing and sincere appreciation by the parents. CFC and Panasonic Risupia will hold the next seminar of the parenting series in December 2017 in Hanoi.
Related news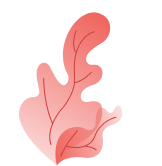 Sign up for
kindergarten demo KidsOnline