In September 2021, KidsOnline was independently reviewed by Education Alliance Finland (EAF) for "fit for use" by early childhood educators and administrators worldwide.
Education Alliance Finland (EAF) evaluates education technology products based on standards set in and for Finland's schools, including review by Masters-level Finnish instructors. EAF certifies well-designed educational solutions that align with learning science principles. Earning EAF Certification reflects high level of conformance and thoughtfulness in terms of pedagogy and technology efficacy.
KidsOnline scored 90% in Pedagogical Approach in the Education Alliance Finland evaluation process. According to EAF certification, "KidsOnline's design complies with research and pedagogy and pursues to implement good practices in order to promote and support learning".
Specifically, EAF assesses KidsOnline as "1. KidsOnline has good documentation and communication tools that help to keep parents and preschools in constant collaboration about the child's learning. 2. The app has plenty of good features for managing the day-to-day actions in preschools. 3. The app supports teachers well by decreasing their work when creating teaching or learning plans."
For more details, please visit the KidsOnline assessment report on EAF webpage:
https://educationalliancefinland.com/products/kidsonline.
About Education Alliance Finland (EAF)
EAF offers a global quality standard of pedagogical quality for learning solutions. The EAF certification guarantees that the solution has been assessed by independent evaluators, specialized in quality verification of learning solutions. The EAF certification was launched in 2016; by 2021 EAF has evaluated over 250 learning solutions from 30 countries.
Related news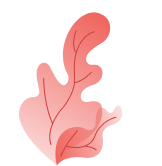 Sign up for demo