Vietnam has over 5.4 million under-5-year-old children; yet, early childhood education is still under-invested. Preschool teachers are not equipped with needed tools and resources for their work.
A team of preschool educators in the Vietnam Vietnam National Education College (NCE), led by Nguyen Phuong, the NCE teacher with over 12 years of experience teaching ICT skills to future preschool teachers under her belt, is determined to change that situation.
Starting in 2019, they launched Kidskills, a project to develop and share life skills for early childhood education among the Vietnamese ECE community.
In Phuong's words: "We envision Kidskills as a national movement to empower and inspire nearly 400.000 preschool teachers to teach life skills in kindergartens in Vietnam and beyond."
KidsOnline is proud to support Kidskills team in their activities, that over the period of 15 months developed 300 online resources for preschool teachers to teach life skills, with over 100 videos and other shareable resources.
We especially appreciate Phuong's unwavering passion and commitment to play a significant role in other teachers' professional development. Since 2018, Phuong has been an active member of the Microsoft Innovative Educators (MIE) community and has personally trained over 2500 Vietnamese teachers to adopt technology in their teaching and professional development. For her contribution to develop a new generation of preschool teachers in Vietnam, in 2019, Phuong was recognized by the Vietnam Ministry of Education and Training as the E-learning Ambassador, the first time a teacher in preschool education getting such recognition.
In 2021, Kidskills team has applied to the HundrED's prestigious list of 100 education innovations that are impactful and scalable. See their story on HundrED website here.
Together, KidsOnline and Kidskills continue to work hard to make our collective dream for smart preschool education a reality for as many kindergartens in Vietnam as possible.
Related news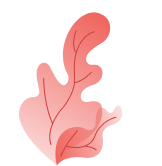 Sign up for demo