KidsOnline is privileged to be selected as one of the 2 Vietnamese startups to be showcased atMekong Startup EcoSystem Summit 2.0 in Vientiane in late March 2017.
This is an event with regional ecosystem activities, aimed to push regional startups to the next level and increase collaboration in the region. An important part of the Mekong Ecosystem Summit will be the Techsauce tour giving startups a chance to compete with their counterparts later in Bangkok.
Mekong Summit 2.0 is co-organized by the US State Departments Tigers@Mekong program, Mekong Business Initiative (supported by Australian Government and ADB), Lao National Chamber of Commerce and Industry.
 Mekong Startup EcoSystem 2.0 will focus more on supporting regional startups and highlighting new developments in the ecosystems in Lao, Cambodia, Vietnam, Myanmar, and Thailand. A series of workshops will be held to highlight successful lessons in the region on startup programming from training, mentoring, co-working and connecting. The selected group of regional startups will pitch in front of regional investors with the winners qualifying to attend the TechSauce Summit in Bangkok in July 2017.
More info on Mekong Summit 2.0: http://tigersmekong.co/mekong-startup-ecosystem-summit-20-save-the-date-march-23-25/
Related news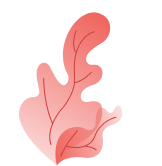 Sign up for
kindergarten demo KidsOnline