TECHFEST is the annual technology startups and innovation promotion event hosted by the Ministry of Science and Technology of Vietnam. At Techfest 2021, Edtech Village presents the first Vietnam Edtech products ranking using objective assessment scale based on indicators of technology, content, and website value ranked according to the global structure.
The Advisory Council for Ranking Vietnam Education Technology products under Edtech Village has selected a list of 100 "make in Vietnam" edtech products based on the following criteria:
Solutions that are scalable, with the ability to serve massive number of users;
Attractiveness of the system or contents, inducing frequent and repeat visitors
App and web-based solutions ranking on popular global ranking systems: Searanking, Neipatel, among others; all of them are trackable metrics and measurable benchmarks.
KidsOnline is proud to be selected as a top 100 edtech products in the category of "Tech solutions for Preschool Education". See announcement on Techfest 2021 website here.
Related news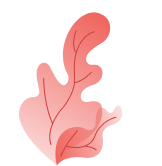 Sign up for demo